Welcome to At The End Of The Day. I write this newsletter to get perspective on what matters most -- caring for our friends, families, ourselves and our communities -- while facing a daily firehose of news.
If you like what you're reading, why not share?
Today I'm trying something different. I'm writing about distractions. Here's why:
Currently, we're in a crush of news about the American election (Depressed? Fearful? Dreading the worst? Check, check and check!).
Meanwhile, the takeaways on COVID-19 don't change — keep your distance, wear a mask, don't be indoors with others as much as you can avoid it. It's not getting any better than that right now.
And for my family, maybe yours, too, there's in-person school. I appreciate the teachers and staff very much but I still become infuriated by emails like the one our principal sent to say that windows won't always be open because as it gets colder, some parents are asking for windows to be closed. (Do. They. Know. About. The. Pandemic. It's. Calling. From. Inside. The. House). [1]
Back in September, I was with my family in the park on a glorious Saturday afternoon and I was getting heated, practically yelling, because I was frustrated by not being able to move the needle at school, where no matter how much evidence-backed research parents emailed to the administration, the school still brings children indoors every day to eat lunch, with their masks off, in classrooms of 20+ others.
My husband, a living saint, listened to me rant and then quoted the serenity prayer to me.
"What's that saying about having the courage to change what you can, the patience to, you know, whatever, and the wisdom to know the difference?"
I was like the Roadrunner, suddenly stopped in my tracks. You are going to quote an embroidery pillow to me right now? Mouth agape. Deep breath. Long silence.
"Fine! You are right! I KNOW I am yelling, I'm just mad!"
Random moments, systems that don't change overnight, social situations that crop up unexpectedly, these all trigger anxiety about this pandemic we're trying to navigate. And people aren't always going to do what we want them to.
So I do what I can. And then I distract myself.
We all need escape. And a vacation in Tulum isn't in the cards. So I make distractions my release valve, for stolen moments here and there, because there's no real other kind of time right now. Five minutes, 30 seconds. On days where work stops before 10 pm, I will couch potato for a streaming binge.
Distractions are how to unclench the brain for a moment and let worries go up like a balloon into the sky.
Here's what I'm into right now.
What I'm doing: Morning walks
This week, I took a morning walk in the rain with my 6-year-old. We discovered some new street art and just lingered for whole, dripping-wet minutes. It was 1000 times better than my usual commute of trudging from bed, to kitchen and then straight to my desk to get to work.
This morning, the air was so crisp you could snap it. The sun was so bright, it was blinding. It was such a pristinely perfect good-mood-inducing morning, that by the time we got to school, I couldn't stop hugging my kid goodbye (how many hugs is too many for a 9-year-old in front of all his friends? I mean, I birthed this child, are you really going to give me a limit?).
My favourite distractions are physical because, to quote a seminal book on trauma and mental health, The Body Keeps The Score. Our brains are wired in ways that make us fixate on danger. But our bodies, and what we do with them, can help prime our brains to receive messages that say, Hey! We're safe right now.
I wake up to news on a radio alarm clock so I'm not even out of bed by the time I need a distraction. Morning walks are doing it for me.
What I'm eating and drinking: Bengal Spice tea and sushi
This is my comfort food and it's all I want to eat and drink right now. Bengal Spice is spicy and naturally sweet and gets better and better if you forget to take the tea bag out. I love that it isn't fancy. I get it at the drugstore. As for sushi, it's my fave take-out and it's Friday. I'm going to take a walk down the street for an entire block for my most exciting outing of the day and pick up both.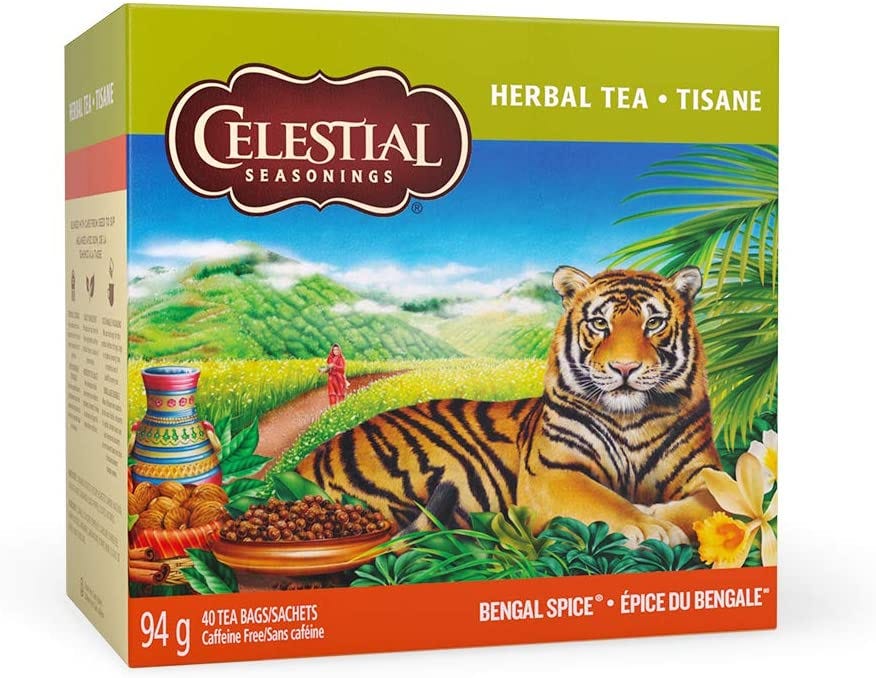 My tea. I love you.
---
What I'm watching: Season 1 of The Good Wife
There's usually no way I'd start a show that already has so many seasons (too overwhelming!). But a friend told me to watch The Good Fight and when I said I couldn't because I hadn't watched The Good Wife, I got the three thinking dots on my phone for a while and then just an admonishment: "Oh, Hannah." Well, I've got all winter so I dove in from the beginning. It's mindless, pacey and I will always love over-the-top quips from TV judges.
My forever bonus: Therapy
Yesterday, I sat in my COVID-19 version of a therapist's office (i.e. my parked car in the garage) and was reminded of how therapy is a luxury, a privilege, a necessity, a balm and I'll always tell anyone who cares that therapy is so useful and necessary for moments of peace and self-awareness. It should be accessible to everyone. [2]
On a pure reader's level, when you read Q&As and think, Dang, this is so interesting, I guarantee it's because that person is familiar with therapy. [3]
Tell me what your distractions are, precious, special or everyday. Just hit reply on this email to let me know.
Take-out > dining in
Last week, I interviewed restaurant workers and gleaned a slice of what it's like to work in the beleaguered hospitality industry.
Ontario's government pitted public health against the economy by refusing to close indoor dining for months, despite recommendations from the Toronto's top health officials (the province finally shut down indoor dining in this region on Oct. 10 for 28 days). [4]
I spoke to some people who are really smart, fed me their observations and were generous with their time.
The topic was unexpectedly ugly. Some of you shared my jaw-drop reactions to some of the behaviour I heard about.
But what I loved about last week is the messages and feedback and how doing the work made me feel connected to the world around me. If you missed last week's newsletter, you can read it here.
After I sent last week's newsletter, I read a New Yorker feature on indoor dining in New York City with great interest. [5]
And there was a nuanced, brilliant portrait of a bar in The Daily podcast. It weaves the story of one bar in California with systemic issues around work, emergency benefits, healthcare, immigration and the pandemic. Highly recommend. [6]
As ever, thank you for following this newsletter, I'm grateful you're on the other side reading.
Hannah
This newsletter is edited by the lovely and whipsmart Ishani Nath.
FURTHER READING
[1] What a smoky bar can teach us about the '6-foot rule' during the COVID-19 pandemic, The Conversation
[2] My Search for a Therapist Who Gets Me, Best Health. This is a great, first-person essay on a first-generation Canadian's search for a therapist with similar cultural knowledge.
[3] 'I'm a neurotic mess': Chef David Chang opens up on depression, family and the restaurant business during COVID-19, The Globe and Mail
[4] Toronto's top public health official wants indoor dining banned and residents to remain home other than for 'essential trips,' CP24
[5] The Uncertain Promises of Indoor Dining in New York City, The New Yorker
[6] How a Small Bar Battled to Survive the Coronavirus, The Daily
As for distractions, read this lovely column from Elizabeth Renzetti on "awe walks."

---
Sign up for How To Get Heard in the Zoom Era, a workshop on October 20 at 7 pm ET, led by Media Girlfriends and Pandemic U, with support from Tavanberg Media. Pay what you can, proceeds go to the Media Girlfriends scholarship.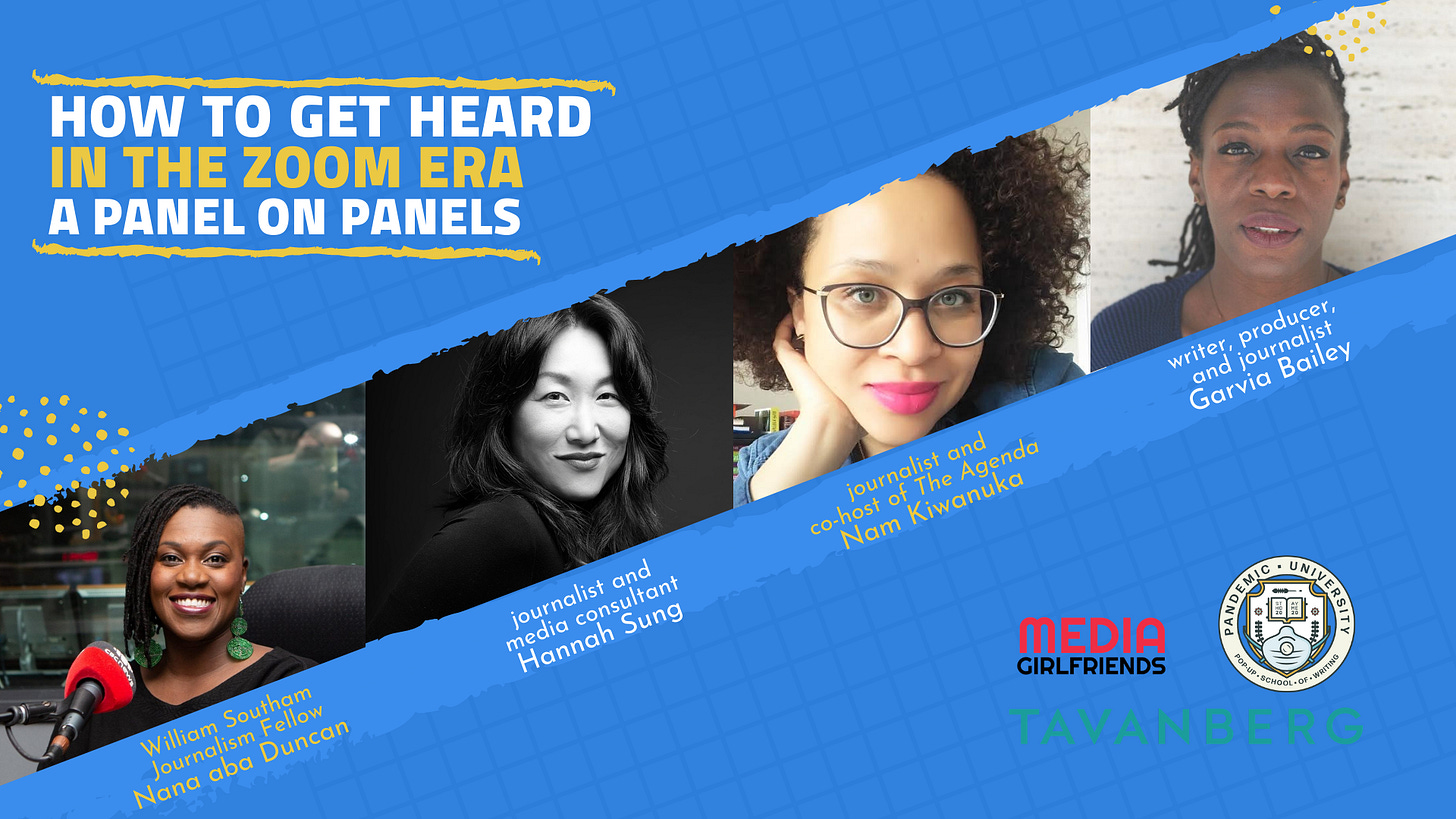 ---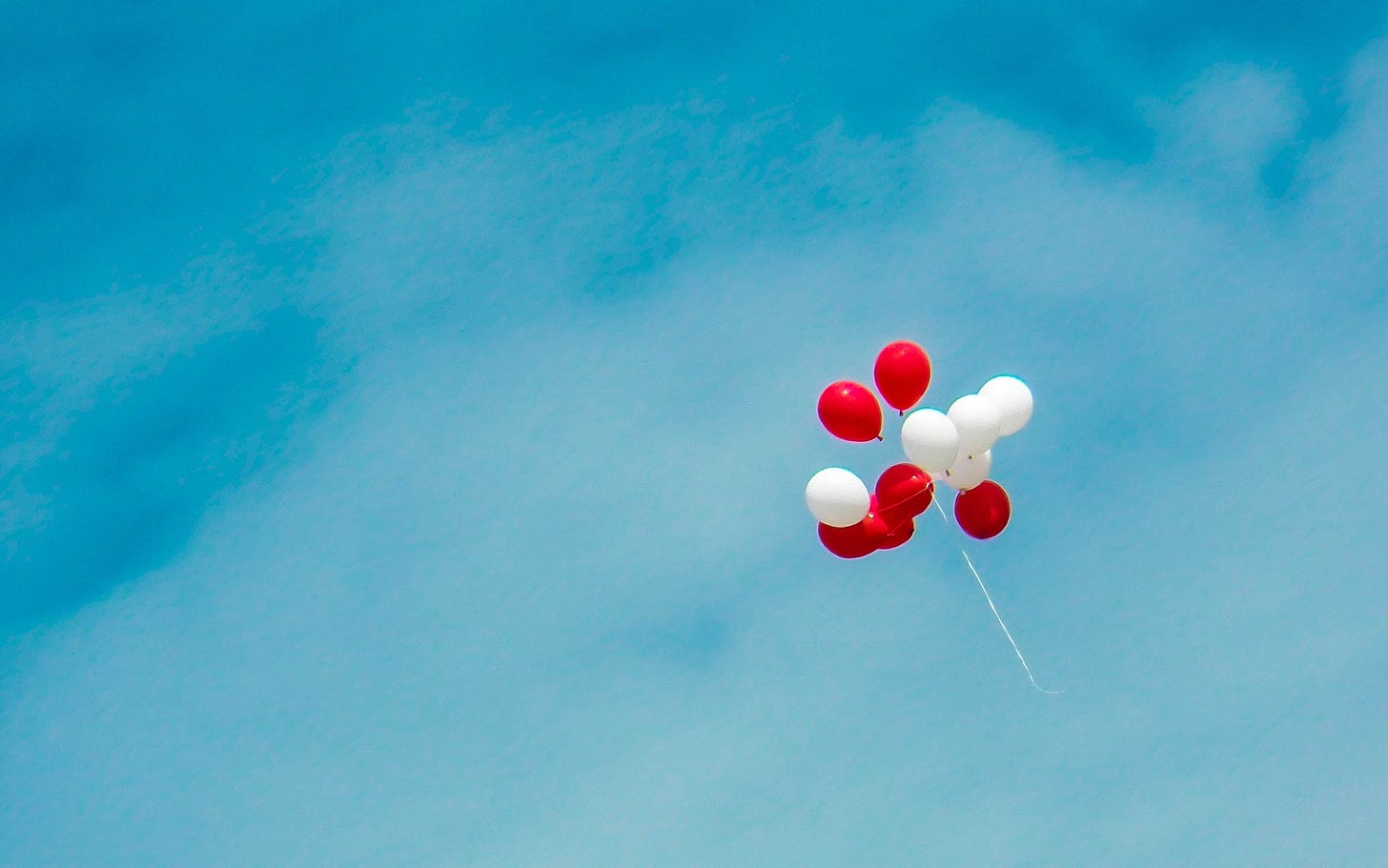 Credit: Sirirak Boonruangjak, Pexels