Welcome to At The End Of the Day, a newsletter about boiling down a paralyzing amount of news to what matters most — to you, your friends and your family.
This year, we're celebrating holidays differently and our governments have been doubling-down on the message to keep a distance. It strikes me that in Wuhan, China, where the COVID-19 virus first began to circulate, families weren't able to celebrate the lunar new year the way they usually do. Now this is our first time experiencing a holiday that usually means gathering with friends and family.
In our family, we've been getting sweet Passover pics and messages from friends and I've got some Easter chocolates stashed (whatever the holiday, it's really just the candies that kids want most).
This year, interestingly, will be the first time we do a Seder with family, as they live several time zones away, and we've never been able to mark it together. But everyone's doing a Zoom Seder! So while we're also trying to sing Dayenu in chorus via webcam, it's also the very first time we do a Seder with family at all, which is nice.
Weekend warrior pose
During the week, I work. But so far this weekend, I've given haircuts, played skip rope in the alley, made endless meals and helped the kids make Easter cards, a rainbow sign and most deliciously, mandu (dumplings — an arts-and-crafts activity that becomes dinner – perfect!). I wasn't rushing any of it.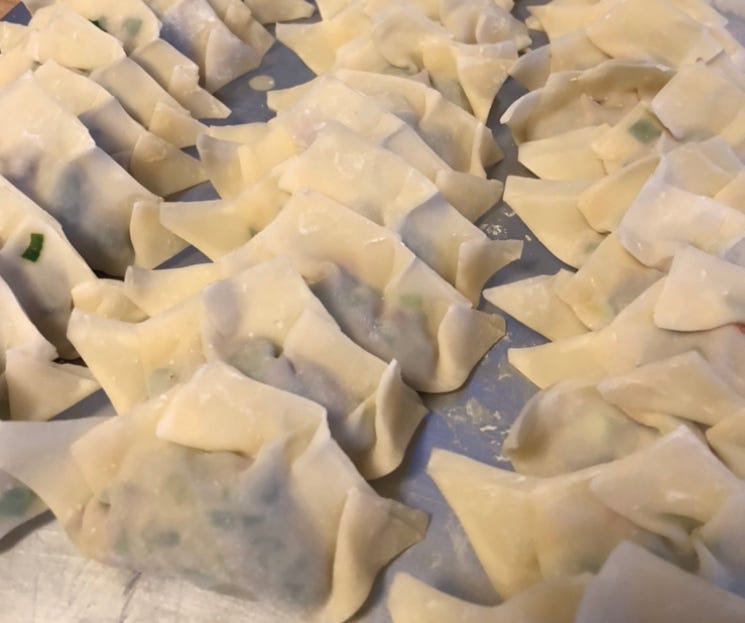 Doing folds the way my mom taught me
---
In pre-COVID times, our weekends were over-scheduled. Life just unfolded that way with soccer, ballet, Korean class (we miss all of it) and socializing, as a family and on my own (I definitely miss this so much!).
Collectively, we've all been mourning what we've lost. But I think we're starting to see a few cracks of light and what we might gain.
Pre-COVID, my family rushed every morning to beat the school bell. Now, every morning before breakfast, I go out on a daily walk with my son, a budding birdwatcher, and we just meander. We'll stop to stare up at a tree for many long minutes, discussing whether it's a grackle or a sparrow. When the robins are close enough, my 8-year-old will laconically say, "male," as we keep moving (I'm so impressed – believe me, this is not anything I've taught him, he is teaching me every day).
We thought we heard an owl one street over so we've been going back to that spot religiously. My son found out it's actually a pigeon. The next time we walked down that street and heard the call, my son said, "Mommy, listen! A COMMON PIGEON," and we burst out laughing.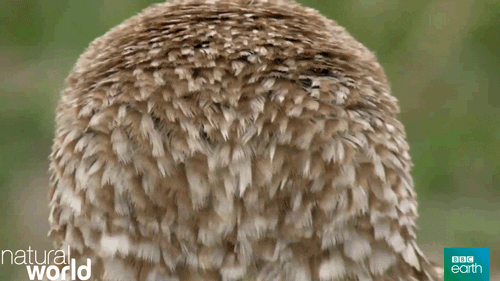 "Maybe one day, kid."
---
In our previous life, mornings highlighted our opposite paces. Every morning, I would recite, "Did you brush your teeth, put on socks, eat your breakfast, do your puffer, pack your cahier?" Meanwhile, the kids' internal rhythm seemed above it all. They would recline like cats, in undies, sidetracked by a half-done puzzle. (Actual thing my daughter said one morning: "I don't know what eight o'clock IS!").
Now we walk together, slowly. There are cardinals, purple finches and new owl-versus-pigeon inside jokes. The birds were always there but the moments couldn't transpire when we rushed.
There's so much about this time of COVID-19 that is fearful. I'm going to remind myself that slowing down is often what I've wished for.
Science will save us
I read this Ivan Semeniuk story in the Globe and Mail with great interest this morning. Ivan is a master at making science accessible. While death toll projections and job losses and every other news story about COVID-19 has a train-wreck-in-slow-motion quality, this one was strangely reassuring.
The story explains in detail how anti-virals (medicine to treat illness once a person has become infected) or a vaccine (to prevent infection) could work. The first Canadian patients in a global trial for anti-virals started this past week.
Work is being done, progress is being made.
When this writer breaks down the coronavirus and our bodies' cells to proteins, receptors and RNA strands, I find it soothing. There is pre-existing knowledge that can be built upon to handle the virus, which the writer reminds us, "has spent barely 20 weeks in the human population."
This story gives me hope.
Working the trades
I'm on social media more these days. I think I'm lonely.
I posted a pic of the mandu we made (oh why not) to Instagram and mentioned that my family isn't baking bread these days because we're out of yeast. A neighbourhood friend messaged that she had extra and would be happy to drop some off on my porch. I was dazzled and thanked her, my Yeast Fairy.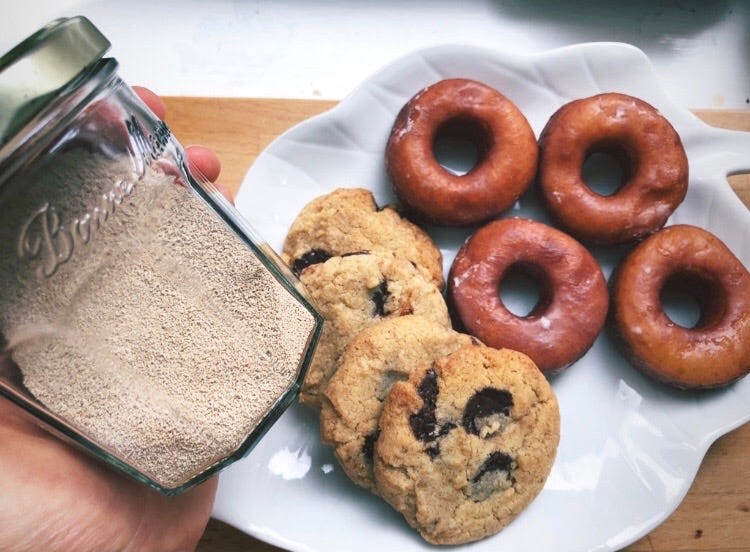 Can you believe she made these treats, too? With my precious yeast in a jam jar
---
"What can I give you in exchange?" I wrote. "Do you eat meat?" She said she loves dumplings. How lucky! Sold.
Inspired, I asked friends on Instagram if they've been bartering. I instantly heard back about exchanges like original watercolours for books, homemade bagels for some Bulk Barn essentials, wine for a sewn mask. Even fresh eggs for raw milk from a friend in the country.
All of it made possible by the same kind of social media serendipity that prompted my yeast windfall.
I've always been ambivalent about social media. But right now, as we do physical distancing, I'm in love with the way it's letting us borrow a cup of sugar and give something right back.
Growing this newsletter
I've been working on this newsletter for just a couple of weeks but it's come out of a program I've been doing for months with the Independent News Challenge. I'm really excited to continually develop it as I enter a phase of growing its audience (that means I'm looking for more subscribers!). If you like this newsletter, please forward it to a friend or share it on your social media. I'd appreciate it very much. And if there's any feedback you'd like to give me, it would really help me make this a useful newsletter for you.
Happy weekend (because yes, they still exist),
Hannah