Welcome to At The End Of The Day, my newsletter that puts a people-first perspective on the news.
We just had the first pandemic birthday of our household. It was a refreshing change to have something to look forward to.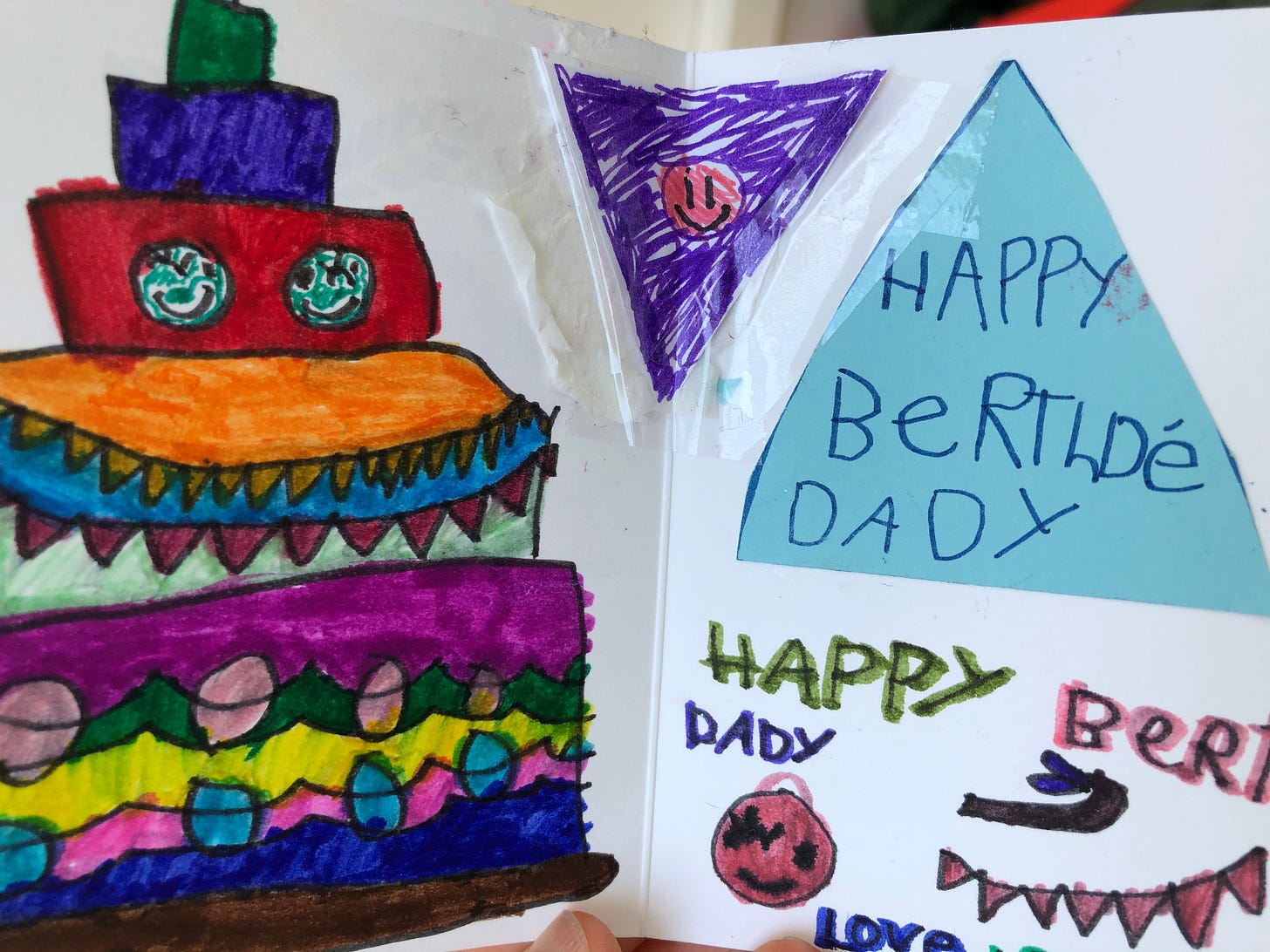 You can tell this child is learning English and French at the same time
---
I was still very annoyed the night before, when my six-year-old was knocking around in her room until 11 pm (please, child).
My husband went upstairs.
"Go to sleep."
"But I'm too excited for your birthday, Daddy."
Of course, the next morning she was sawing logs until close to 10 am.
Maybe she deserved that sleep-in. She spent all week arranging and rearranging her animal drawings, stapling them into booklets for Daddy. She created a mountain of presents, all scavenged household items. One gift was a decorative hooked rug she took off the wall (uh, okay) and placed inside a used Christmas gift bag, which I admire on straight chutzpah points.
She dragged a potted plant into the middle of the living room floor, put her presents under it and said brightly, "It's like a Christmas tree but for a birthday!"
We Zoomed with family, got "cookie-bombed" by our friend Sarah, received morning muffins from a neighbour and an afternoon drop-off of divine, home-baked babka.
Friends rode by on bikes, my parents brought a grocery haul of fresh fruit. Neighbours even rang the doorbell as we sang happy birthday around the cake, not knowing it was a special day. They just happened to be walking by (impeccable timing – they took home a slab of cake).
"So this is why you have birthday parties," I told the kids as we eyed the remainder. "To help eat the cake!"
It wasn't a planned party the way we would have done it before but I'm trying to make some new rituals for fun, to offset the new, hand-sanitizing, please-don't-let-us-die routines in our lives.
And truthfully, all the small moments throughout the day added up to something pretty damn great.
What I've been reading
How South Korea's Nightclub Outbreak Is Shining an Unwelcome Spotlight on the LGBTQ Community. I've been reading about Seoul's latest outbreak, linked to one person visiting several clubs over a weekend, as much of North America navigates re-opening businesses. [1]
WHO says Covid-19 'may never go away' and warns of mental health crisis. [2]
Coping by any means necessary
Over the weekend, reading the paper, I came upon a story made from a now-familiar formula.
"Wow," I remarked to my husband. "So many stories on 'the worst thing I ever went through and here's what I learned.' But this one is about being an al-Qaeda hostage?" [3]
I laughed, not because it's funny. It's just not very relatable.
Didn't matter. I read every word of it.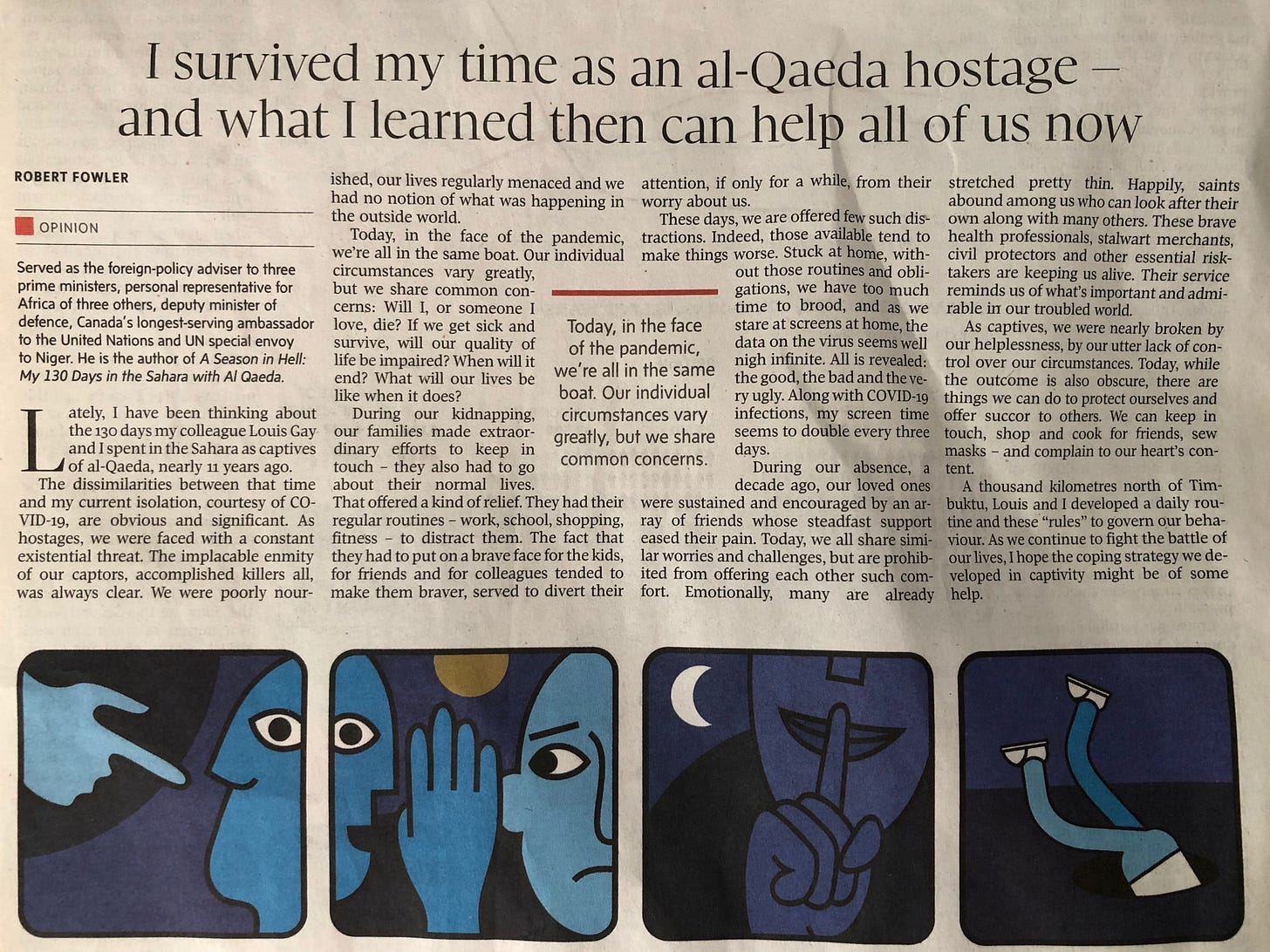 I actually followed Robert Fowler's story with great interest (and relief) in 2008 and 2009 because I traveled the same region that year
---
I've been very interested in reading about other people's coping mechanisms. Coping mechanisms are precious proof that we lived through our toughest personal experiences.
These skills are hard-won, whether our toughest time is the dramatic story of being taken hostage in the desert, or a more mundane catalyst like a car accident, which is what happened to my family.
A few years ago, my husband, his mom and our kids, then 3 and 5 years old, were in a car accident that totaled the car. Everyone, eventually, was fine (which I'm grateful for all the time, a journey in and of itself).
I wasn't in the accident, I wasn't even in the same area code. Not a hair on my head was touched by the impact. So it took a series of very strong signs to finally clue me in to the fact that hey, I am traumatized!
I couldn't sleep. I couldn't focus. I became so sensitive to sound, I remember the slight rumble of the forced air heating in my house (literally just the sound of a bit of air) making me want to crawl out of my skin. I developed an eye condition from high levels of cortisol, the stress hormone, in my system. I remember thinking, I might go blind from stress? Well, why not? We know unchecked stress causes so many chronic health conditions. [4]
Through a lot of learning via an amazing therapist, plus following my own impulses and some excellent reading, I created my own coping mechanisms.
1. I wasn't sleeping so I quit coffee. I am usually a morning sloth brought to life by this wondrous elixir. But one morning, standing in my kitchen, I realized I already felt like I'd chugged an NFL Gatorade cooler of espresso. So I quit. I had so much nervous energy I didn't even miss it.
2. I recognized new triggers. I love riding my bike. So it felt particularly cruel that this source of joy became a trigger for my trauma. Usually, I felt fast and empowered on my bike but after the car accident, panic coursed through my body, even on leisurely rides with my child, as I had thoughts about traffic, death and dying. I put the bike away.
3. Exercise. Trust me, I am basically Garfield. But I was desperate enough to get over my malaise that I took up swimming. Or, thrashing, however you want to look at it. It felt good to pummel the water with every part of my body, with the spectre of death by drowning to keep me going. The exhaustion I felt after swimming felt like a cozy, thick blanket on my insides. Koreans say "fight fire with fire," so that's what I did with hormones in my body, fighting cortisol with endorphins.
4. Caving to momentary pleasures. I took up chips like it was an Olympic sport. I began eating massive bags of sour cream and onion chips every night with beer. This felt good. I gained 10 pounds in two months. That didn't feel good. So this one's not a "healthy" coping mechanism per se, but I'm being honest. As a stop-gap measure, to balance out #1 and #2 (aka the "quitting-all-the-things-I-love" part of my list), this one felt great.
5. Therapy. Public health officials, I know you have other things going on right now but Canada needs widely-accessible mental health care, to state the radically obvious. I was only able to access therapy because I have so many privileges stacked on top of each other. It's so unfair I want to scream. I've noticed that folks like Esther Perel [5] and Tara Brach [6] seem to be drawing people's attention during the pandemic as people seek out digital ways to learn, which is great.
6. These books. I got these recommendations from my therapist. Whether you can access therapy, and especially if not, I highly recommend these reads. The Body Keeps The Score by Bessel Van der Kolk is a classic. Trauma is Really Strange, by Steve Haines is an amazing, non-judgmental explainer on trauma, and our biological responses, and can be read in 15 minutes. I recommend them to everyone I know. [7] [8]
7. Bonus: Dance break! I found an amazing dance teacher in Fly Lady Di. [9] Her class was my church (if church were fun, sorry Mom), which I attended with friends, old and new. Diana Reyes is also an artist and has since become a friend. Her class saved me. It was the only 90 minutes a week that my mind wasn't racing. I don't meditate — I learn choreography to Drake and Cardi B instead.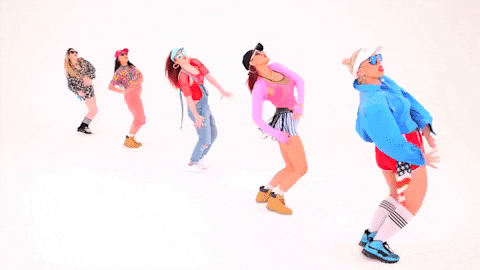 ---
After I took the above steps to crush my panic, I was cured and nothing could ever touch me again. My feelings are now made of Teflon and the world is totally great, thanks for asking!
Actually, I've been dusting off the above list and tweaking them for COVID.
Coffee brings me to life in the mornings so I'm keeping that.

Since pools are closed, I run now. And just as I did when I began swimming, I spend the whole time thinking, "What the hell am I doing out here, I'm not a runner!" Then, at some moment during the run, I notice I'm grinning for no reason. And when I come back, I don't even care that everyone's clothes are on the floor.

Clearly, cake is the new chips (I just really need this now).

And I take dance breaks on particularly long or frustrating stretches of work, alone in my home office.
We know we're in this new way of life for the long haul. Coping with change is crucial.
What are your coping mechanisms? Big or small, I want to know what gets you through.
This newsletter itself is one of my newly-tweaked, COVID-specific lifelines. Working on building something new gives me energy. Thank you for being part of my growing ATEOD crew.
It's a solo effort right now, with a supporting cast of friends and colleagues. It's also a bit haphazard in its infancy, as I try to steal a few minutes between work and parenting and grocery-hauling and cake-making to write a real newsletter and make it worth your while.
At The End Of The Day isn't a hobby. It's meant to be more than that. I'm making plans and I'll share them as soon as I can.
Hannah
[1] How South Korea's Nightclub Outbreak Is Shining an Unwelcome Spotlight on the LGBTQ Community, TIME
[2] WHO says Covid-19 'may never go away' and warns of mental health crisis
[3] I survived my time as an al-Qaeda hostage and what I learned then can help all of us now
[4] Chronic stress puts your health at risk, Mayo Clinic
[5] Esther Perel
[6] Tara Brach's Pandemic Care Resources
[7] The Body Keeps the Score, Bessel Van der Kolk
[8] Trauma Is Really Strange, Steve Haines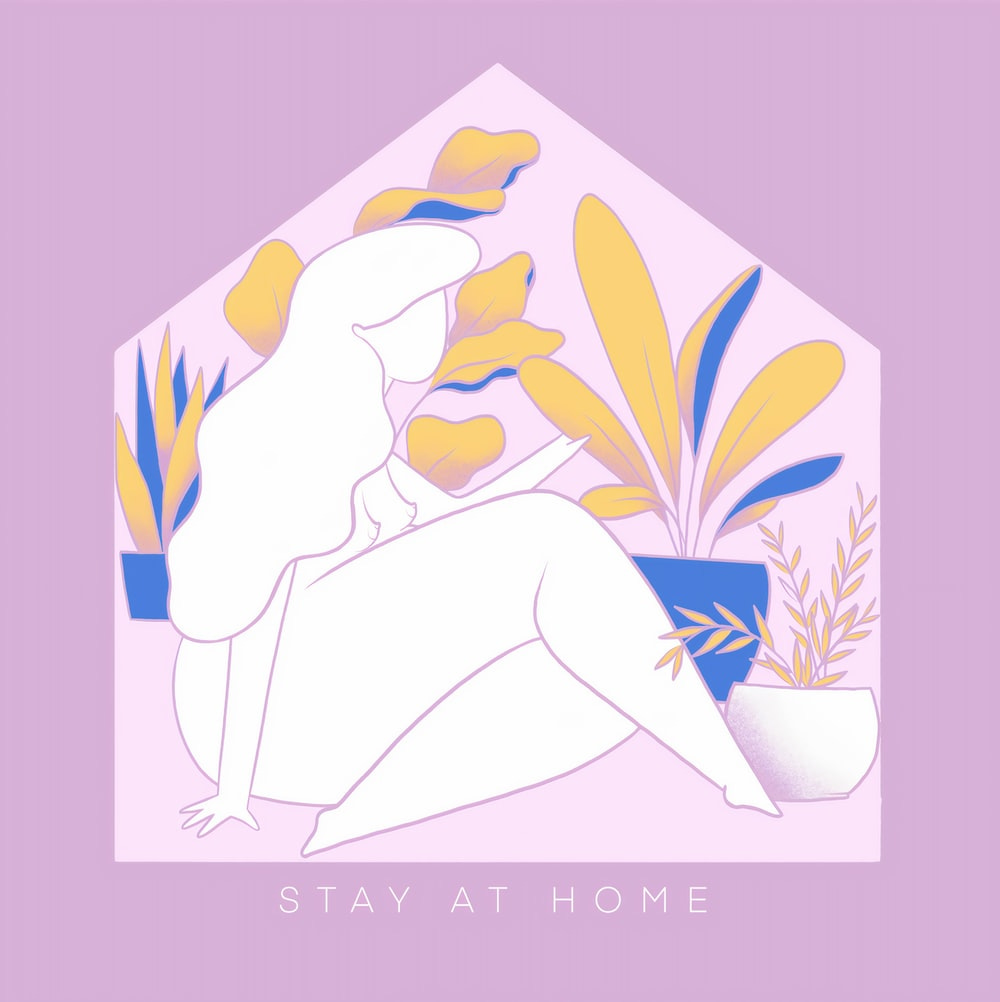 Credit: United Nations COVID-19 response