Welcome to At The End Of The Day, a newsletter that puts a people-first perspective on the news. I'm Hannah Sung.
Thanks for all the feedback you've been sending, I appreciate every message you send!
And if you haven't already, why not subscribe?
Last week, I wrote about how life-giving it is to have conversations in real life. It's such a basic observation, I was almost embarrassed to share it, but I thought it was worthwhile because the pandemic has made face-to-face moments so rare.
If conversations were a trickle for me last week, the dam broke and became a torrent these past few days. It's been hours-long conversations, back to back to back, all week.
The world's attention on protests against anti-Blackness and racism has, for the news journalism industry in Canada, shifted to look inward.
The conversations I've had this week consisted of a few, precious laughs (give it to me friends, I need you!) but were mostly streaked by sadness, confusion and frustration at what feels like an endless cycle of lip service and no real change.
To talk about the whiteness of newsrooms in Canada isn't just an "industry" conversation. [1]
After all, you know why journalism matters (democracy, etc!) and that a workforce that is artificially, and strangely, out of sync with the demographics of our general population, needs to be examined and corrected. This is a conversation for everyone.
Every journalist of colour I know is having these long talks. We still have deadlines. But these conversations can't wait.
Some places I've spent my endless hours talking:
Walking around the block

Under the tiny shelter of a back-alley garage during a monsoon-like downpour

On a picnic blanket with beer at night and candles

In a lawn chair in my garage (needed to get out of the house but not be in public)

In my parked car

On a park bench

Selecting provisions in the aisle at Shoppers (it is HARD to talk with your mask on)
A core pillar of the tradition of journalism is the idea of objectivity. Our society is grappling with a larger paradigm shift in questioning the very meaning of objectivity (has "objectivity" simply been the view of white, property-owning, heterosexual men all along?).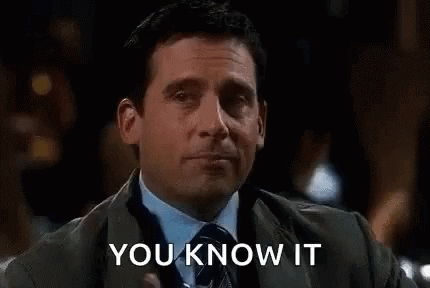 ---
I love the immediacy of what's happening on Twitter, as journalists of colour share stories of being othered and excluded, the microaggressions and the burden of the extra work of trying to move the needle on diversity, race and representation, on top of you know, your actual job. It's depressing but also sadly satisfying that people are opening up with personal stories in such a big way. You think, "Of course. I'm not alone."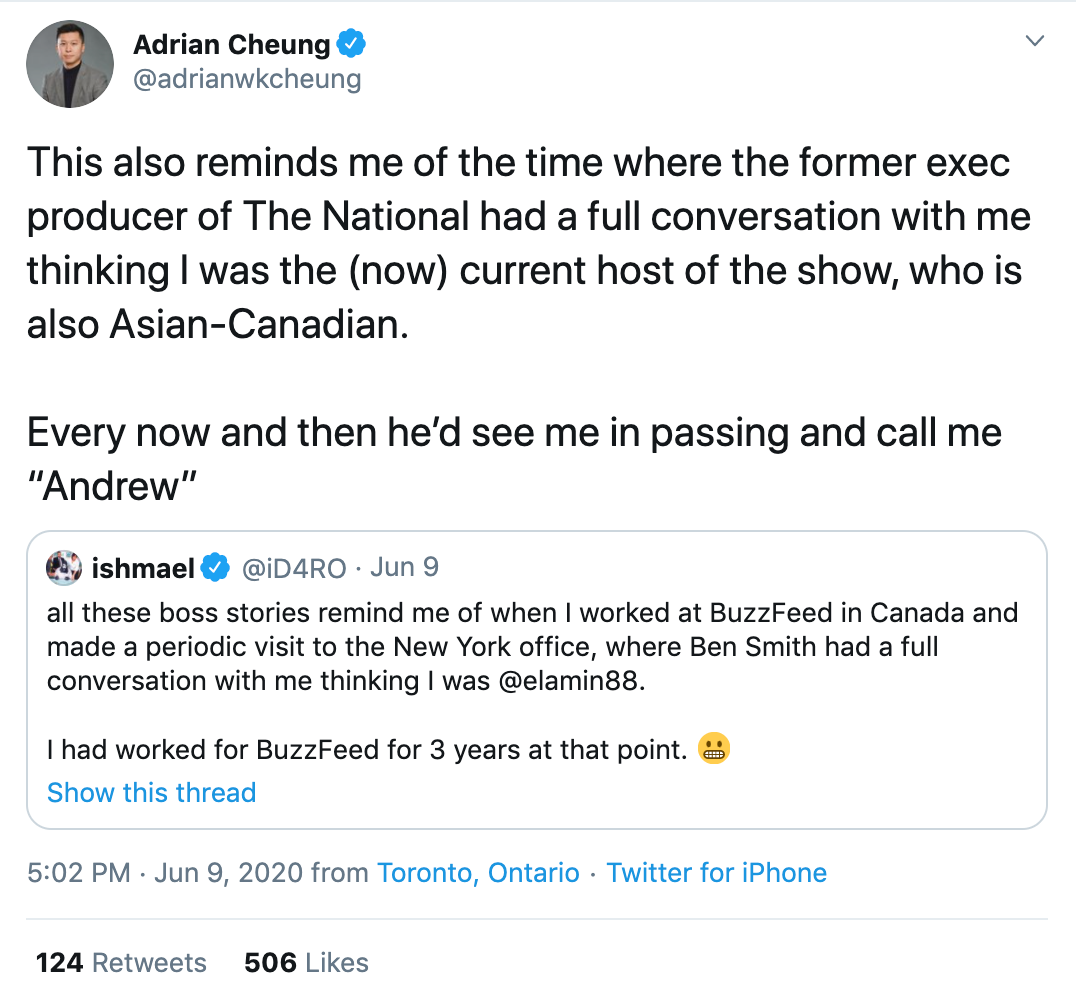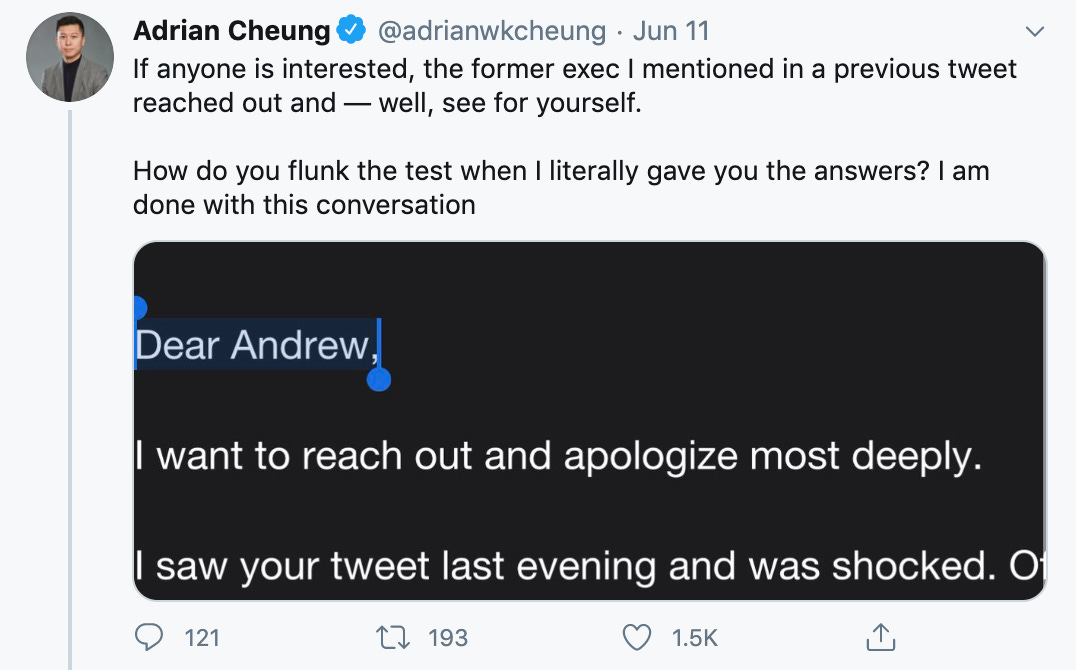 ---
As I reflect on all of this for myself, though, it's really difficult for me to use Twitter to articulate the trap I've often found myself in at work. What I want is to make a comprehensible, diagrammatic, clear and indisputable blueprint to the mechanisms and ways in which I've felt trapped. It doesn't fit in a Tweet or even a string of Tweets. Even when I try to write it out with no character limit, I find I can't quite get there because the story of navigating race in a white world would be story of my entire career.
A really fast way to understand all the nuances of tokenism is to be a racialized television host in Canada. That was my own introduction to it, when I landed my first career job at 24, as a host on MuchMusic. But as I spent the rest of my career trying to find a more powerful, authentic way to apply my voice, I still had to navigate experiences, including tokensim and scapegoating, that truly just make me shake my head, to this day.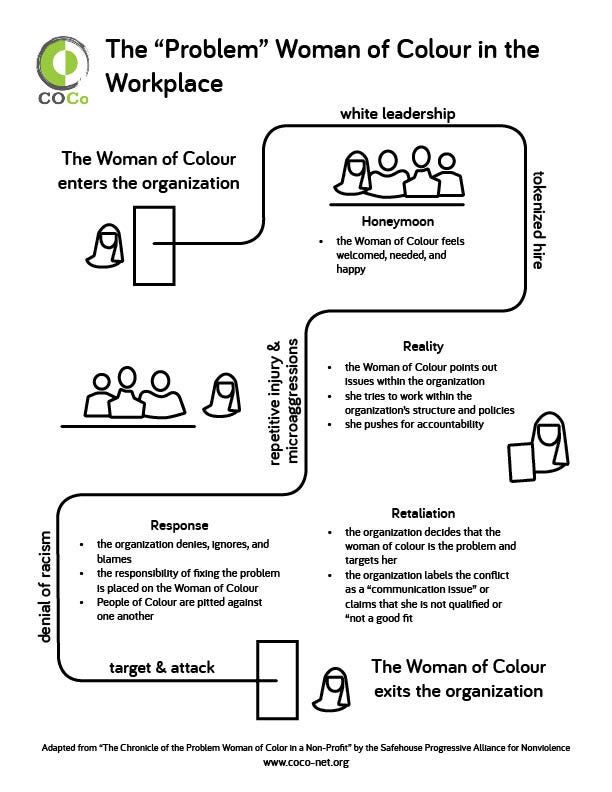 Oh look, it IS a clear diagram of my experiences (Credit: COCo.net)
---
A small example of what it's like to not be heard: A few years ago, I remember being at a long, frustrating impasse at work with someone. This person and I were put together to collaborate on a project and she, a white woman, was pushing back on a detail that was grinding our work to a halt. I remember she called me as I was pushing my toddler on a swing at the park on a Sunday to keep arguing with me on the phone.
I thought the project was dead in the water. So I went to a boss type, not my boss and not hers, but someone who needed to know this project was dunzo. He, a white man, said, "Just tell me what to say," and got on the phone. I watched him call her, and simply repeat what I said we needed to do. She replied, "Sure," and the call was done in less than a minute.
I didn't know whether to be embarrassed, furious or just laugh. It was like seeing a specimen at the zoo for the first time. Who was this creature who was never going to hear what I say, no matter how logically I reasoned, but agree to all the same things when it comes from a white man in a suit?
Do I need a white man mask for every task I need to get done in life? Because I'm in a hurry and I want to skip all that in-between junk.
Seriously, I do.
Ok, more seriously — I don't want to do things the way they've always been done.
Right now, part of my ongoing attempt to sidestep traps for women of colour in the workplace are to work for myself. Part of that work is this newsletter. I can't encapsulate all my many, many grievances in just one letter (ooh, doesn't that sound appealing?), so I'll continue to write for myself, at home, until I'm ready to publish.
I'm not saying this to build up to some bombshell, it's not like that. It's just that I know my own contributions aren't made for Twitter. I take too many words. There are too many layers. It's why I have so many long phone calls with my colleagues. And it's what this newsletter is for, as I continue to write seven zillion words every time out.
As I continue to try and map out this trap (although frankly, the image above is pretty perfect), and express the ways in which I've navigated it (imperfectly, and with a lot of mental gymnastics and just plain quitting my job over and over), I'm going to leave you with a to-do list for this week:
If you pay for news media (and with public broadcasting, of course you already do), let them know you are watching. Ask them what anti-racism actions they are taking in the workplace. How are they are tracking and reporting their progress in a way that is transparent to you? Tell them that if they are doing nothing, you will take your money elsewhere. Money is a core problem with the journalism business right now and it's a way you can vote with your dollar. Write your barnburner message, look up email addresses in the "contact us" section or tag them in social media.


Read this letter to Globe and Mail management, from the union representing Globe and Mail workers. [2]

(I used to work at the Globe and Mail, in the union, and currently am on a contract with them, not union). Here's an excerpt:

Each time, the Globe had an opportunity to harness the enthusiasm of very smart and concerned staffers to correct obvious problems. Each time, the Globe squandered the opportunity. Now, the Globe has trouble retaining highly qualified journalists of colour, many of whom often say after they leave that they weren't given enough support or career advancement opportunities.

When attempts to achieve meaningful change by playing nice fail again and again over nearly two decades, it's time to try something else.

Amplify this if you believe in what they're asking for.

Putting pressure on management from a union perspective can work. VICE Canada made difficult decisions this week that valued the retention of diverse women of colour on staff. [3]

If you are in charge of an organization, or have the ear of someone who is, show them what a board should do to incorporate anti-racism. Here is an excerpt of a memo from the board of the Wellesley Institute, a Toronto organization that works to advance urban health. This is what it looks like when it's not just corporate talk and lip service. It includes statistics, names, specific incidents of local anti-Black racism and most importantly, a statement of actions that they are willing to undertake. This is leadership. [4]
Of course, such expressions, while important, are only meaningful when linked to action. The Board will take at least three actions:

The Board will support anti-Black racism as a key priority of Wellesley's work plan for the next 2 years.

The Board will take steps to unlearn its own biases and will continue to reflect on and act to minimize its role in reinforcing systems of oppression, including regular review of our goals and progress against them.

The Board will ensure meaningful participation of the Black population of the GTA in Wellesley's future strategic planning.
If you're interested in further reading, I've put a few stories on how these discussions are unfolding in newsrooms in Canada and the U.S. in further reading, below.
Overall, I don't have a lot of faith in the usual players at the top. People with power in media have had plenty of time to figure things out. I've seen, up close and personal, how much resistance there is to learning and changing.
But there are voices that sidestep gatekeepers and continually break through to challenge how we perceive objectivity, privilege and perspective. We need more of those voices. And I feel like there's a window right now. What are we going to do with it?
Email me anytime at ateodletter@gmail.com. Now, I'm going to work hard at not working hard this weekend. Hands up if you're with me. Cheers and thanks for reading.
Hannah
---
Subscribe to The Conversation Piece, a podcast from The Walrus, that challenges the way you see everything.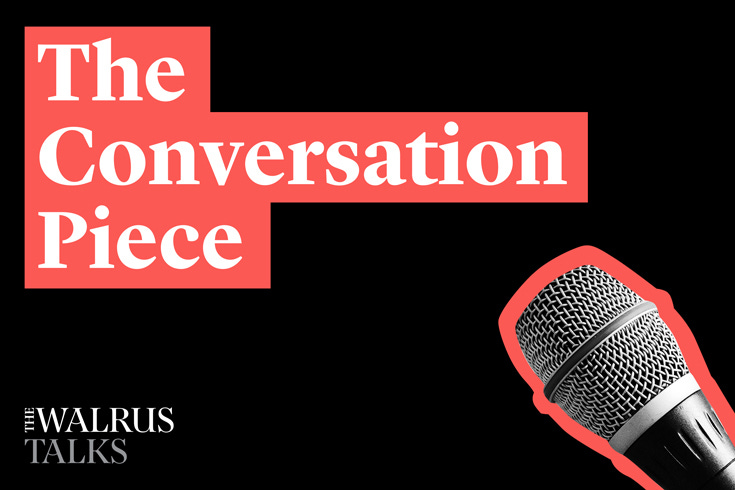 Subscribe at Apple Podcasts, Google Play, Spotify and your favourite podcast app.
---
Further reading:
[1] Newsrooms not keeping up with changing demographics, The Conversation
[2] A statement from the elected union executive representing Globe and Mail workers
[3] @ViceUnion on Twitter, statement from CMG
[4] A statement on anti-Black racism and health from the Wellesley Institute Board of Directors
Stories of what's happening in newsrooms in Canada and the U.S:
Inside the Revolts Erupting in America's Big Newsrooms, New York Times
The New York Times woke civil war, Vanity Fair
Journalists at Canada's Biggest Conservative Newspaper Revolt Over Column Denying Racism, Vice
If you like what you're reading, why not share with a friend?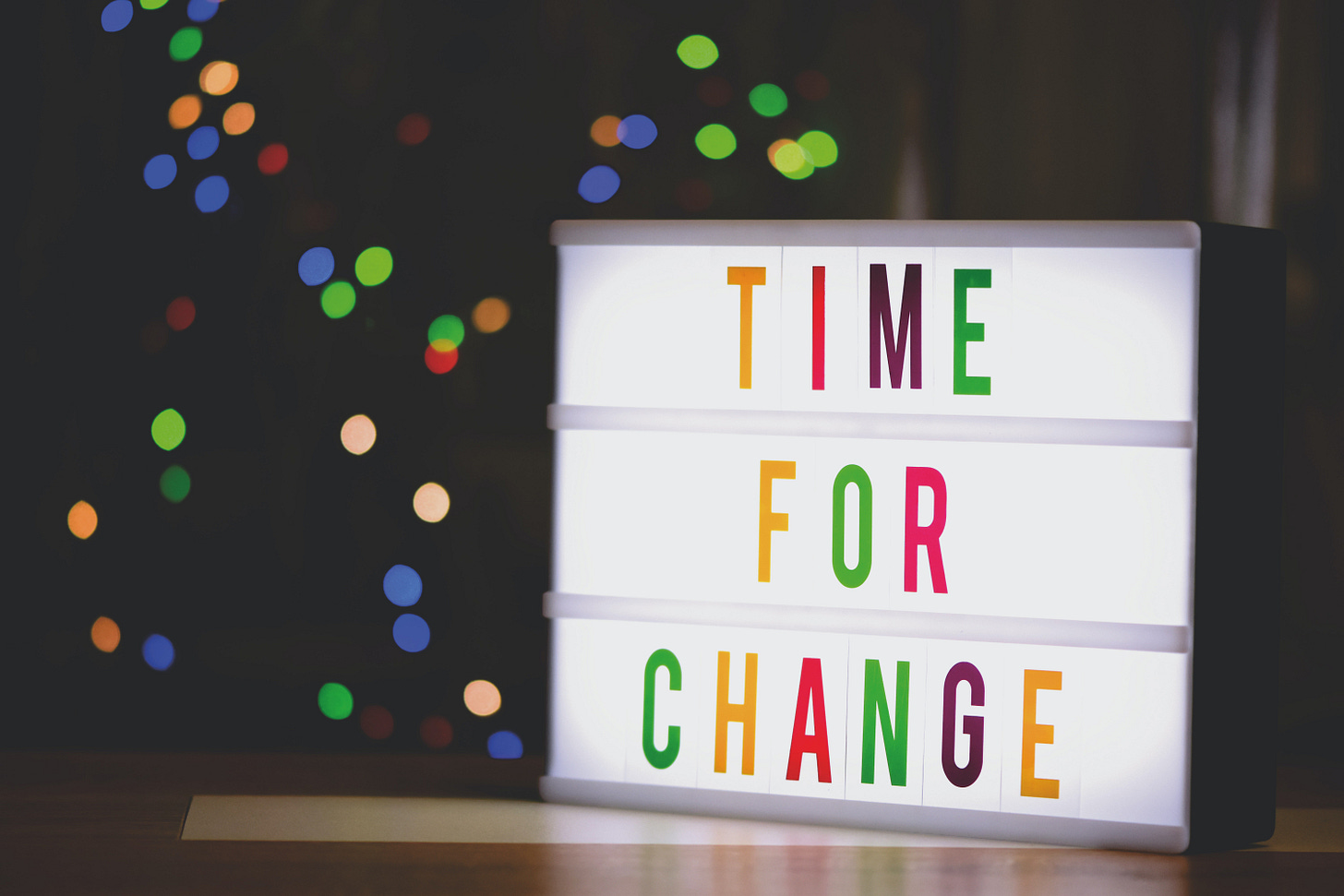 Credit: Pexels/AlexasFotos