Welcome to At The End Of The Day, a newsletter that goes head-to-head with the overwhelming nature of news media. ATEOD letter is about perspective. If you like what you read, forward this to a friend!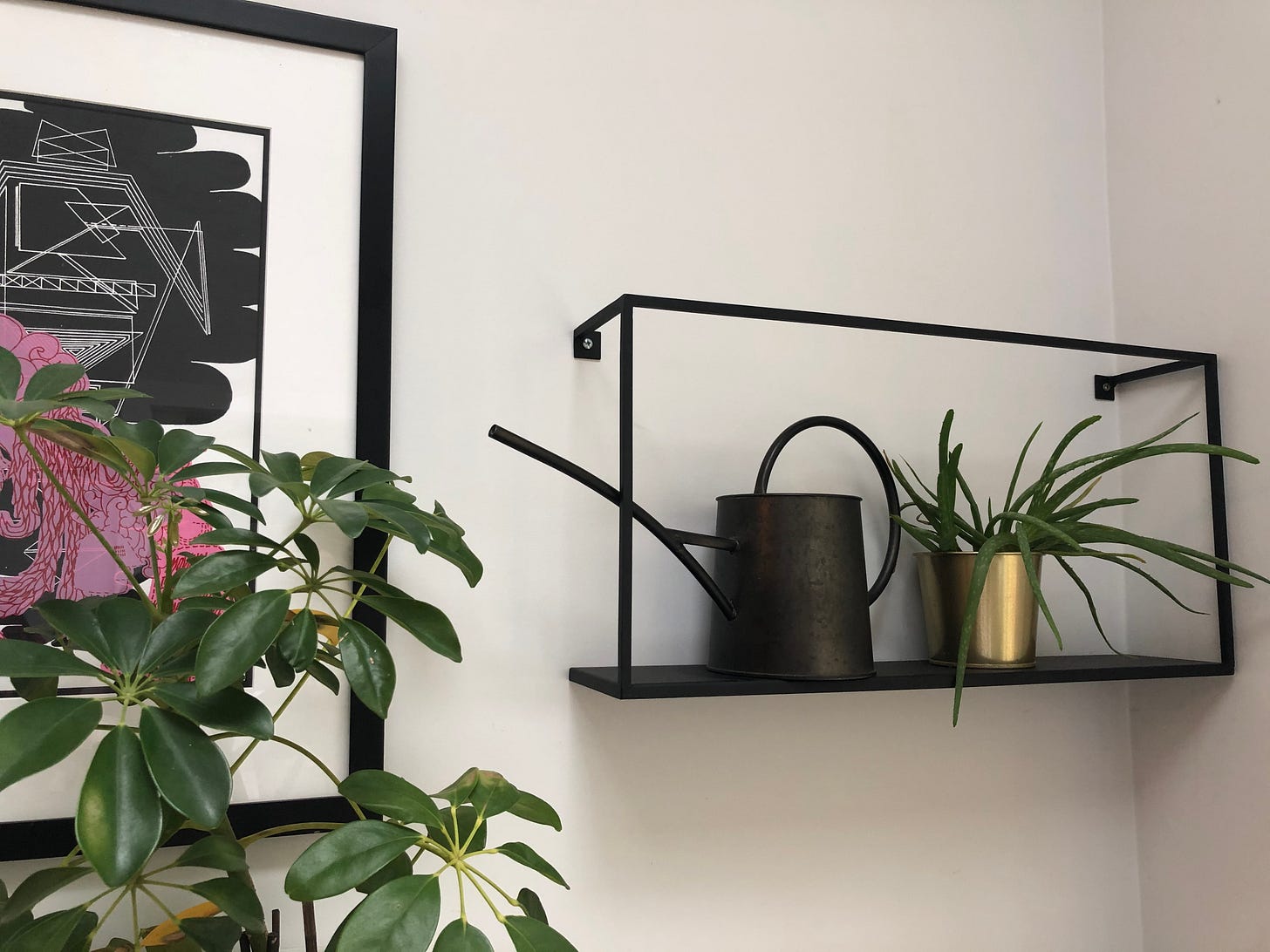 This simple, black metal shelf is a recent addition to our home, where we are nesting hard. What I love most is what it cost: Nothing. My partner picked it up on the side of the street. Yes, it was garbage.
"Free" isn't just about the price tag, it's also a feeling. I feel freer when I don't covet things, when I can be chill about taking or leaving it.
In a world where we seem to accrue stuff by osmosis, living with what you have seems radical. And as COVID-19 forces us to reconsider everything about daily life, something we need to talk about more is our cycle of mindless consumption.
I never want to own anything that would make me fret if it were ruined. And I grew up too working-class to be ok with wrecking something expensive (always a concern with small kids in the house).
These days, there's very little I own that I'd be upset about if it got wrecked in the wash or crunched under a car tire. I wasn't always this way.
There's a Korean word, "yokshim," which means desire or greed. I remember when I was young, my parents would say I had a lot of "yokshim." I just wanted it all.
I used to be a major shopper. I'll never forget the panic of having my credit card declined, standing at a Club Monaco counter with a white blazer in hand (thank you, credit card gods, for keeping me from wearing that). I was 23, with a salary to match ($23K) and I really had no business shopping with abandon. But I felt I needed beautiful clothes.
For most of my adult life, I've been training myself out of my "yokshim." It's been a slow progression but it's going in the right direction. Growing up wearing thrift store clothes (it was the '90s!) was my gateway. I just had to get back to foregoing the dopamine zap you get from buying something new.
My family still uses a kitchen chair I picked off the curb in a rainstorm (works great!) and eat off mismatched flower-y dinner plates from a hospital auxiliary shop ($7 for the whole lot). The kids' clothes are all hand-me-downs and come to think of it, mine are, too as I wear a lot of fun, beautiful cast-offs from clothing swaps with friends (yes, they have outfits for every occasion, including newsletter-writing — imagine me in a shimmering caftan, NOT a tank top upgraded from "sleepwear" to "workwear" and elasticized shorts, thank you).
These items all get the job done. They aren't 'gram-able. That's ok, I love them for their utility and I'd pass them on to someone else in a second. That's what I really mean by the pricetag of "free."
I'm not a monk so I've definitely made pandemic purchases, mostly around raising a family almost entirely at home, including a stationary bike to replace our family gym membership, a new TV (I hate the combo of fast-changing tech and planned obsolescence) and a mini speaker for my new, pandemic home office.
And I'd be lying if I didn't say I'm occasionally overcome by home decor envy. But whenever I think my sofa looks dumpy, I think about my kids wiping their noses on an expensive designer couch. It's totally backwards but I know my reflex would be to get mad (imagine choosing a sofa over your kids!). Thinking about that helps me hold out for another year—or five.
Currently, only one of my children continues to wipe her face on things. Soon, she'll have manners and I'll be able to get the designer, low-slung, brightly-coloured, modular sofa of my dreams. Although truth be told, I hope to have let that desirous feeling wash over me enough times that I care about bigger things by then.
Free your stuff and the rest will follow
Shopping in a pandemic involves an arsenal of masks, wipes and sanitizer. When everything seems life-and-death, previously rote activities need a deeper think. As a friend said to me on the phone this week, "I used to go to the mall with no intent, just browsing, and now so much thought goes into it."
But before the coronavirus, there was already a dark cloud looming over the future. COVID-19 is really the pandemic within the slow-moving-but-just-as-catastrophic pandemic of climate change. [1]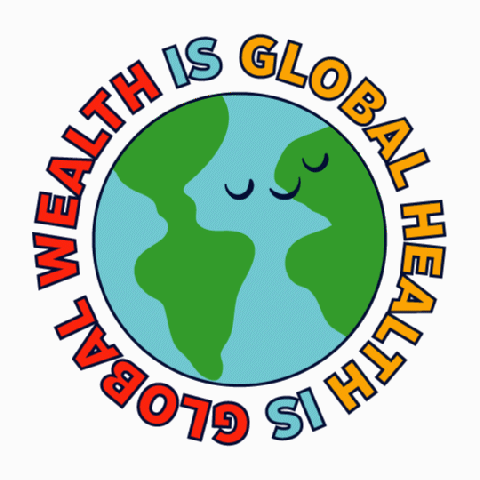 Credit: Stay Home United Nations GIF by INTO ACTION
---
My trendy little metal shelf, the one that was diverted from the landfill, no one cares that this item, still new in its package, was tossed. The manufacturer made their profit in a brief cycle. The shelf's only function was to make money exchange hands. Meanwhile, the rest of us pay the true cost of endless junk with the future of our planet. [2]
While a manufacturing economy based in disposability and growth shouldn't solely put the responsibility at a consumer's feet, rejecting consumer culture is a little bit of personal power that can actually feel great.
Anyway, buying less doesn't feel like a sacrifice when you didn't want it in the first place.
Mind on my money
I don't think it's a stretch right now to say that shopping (or not) has an effect on our health financially, ecologically and emotionally, not to mention epidemiologically (wear a mask!).
I'm thinking about the interconnected nature of it all because I've been producing Stress Test, a personal finance podcast for the Globe and Mail hosted by journalists Rob Carrick and Roma Luciw. [3]
Personal finance is about choices, not only the choices we make but the options we have. Financial savvy doesn't change systemic flaws, such as lack of access to capital, a decent living wage or the true mental health harm that can come from a "flawed economic system." [4]
But if we're not talking about poverty and we are focusing on personal finance, financial stress, surprisingly, doesn't hinge on income or age, but more likely, a "spending mentality rather than a saving mentality." [5]
Our guest on the podcast this week, Melissa Leong, is a pure joy. I miss working with her (we also made a personal finance podcast together, called Money Moves) so I'm reading her book these days, which features her voice so strongly that I routinely LOL. [6]
Credit: Instagram/lisleong
---
As Melissa wrote in her book, Happy Go Money: Spend Smart, Save Right & Enjoy Life:
When I drive through my suburban town, I see self-storage facilities at every other major intersection, and I shudder to think of all of the junk that we're accumulating. (Self-storage is a billion-dollar industry.) And how much of what we buy just gets shuffled to the curb? According to Edward Humes's Garbology: Our Dirty Love Affair with Trash, each American throws away 7.1 pounds of garbage every day and 102 tons in a lifetime. At the end of our lives, we'd need one grave for our bodies, 1,100 for our trash.
Melissa cites research that shows the more materialistic we are, the less satisfied we are with life. Wow, right? It's one thing to deplete your bank account by purchasing material items but if it actually makes you feel worse about life, what is the point?
Before COVID-19, health and climate and economy felt like siloed topics. But that separation was only in our minds. What we're seeing now is truer in reality. Everything has always been connected.
I'm going to sign off with this beautiful, action-oriented, positive take on how to be mindful about consumption, by my friend Sarah Lazarovic. Her book A Bunch of Pretty Things I Did Not Buy is about resisting the urge to click and buy and she's on yet another year-long shopping fast (#goals). Her newsletter, Minimum Viable Planet, is also total newsletter inspo for me. [7]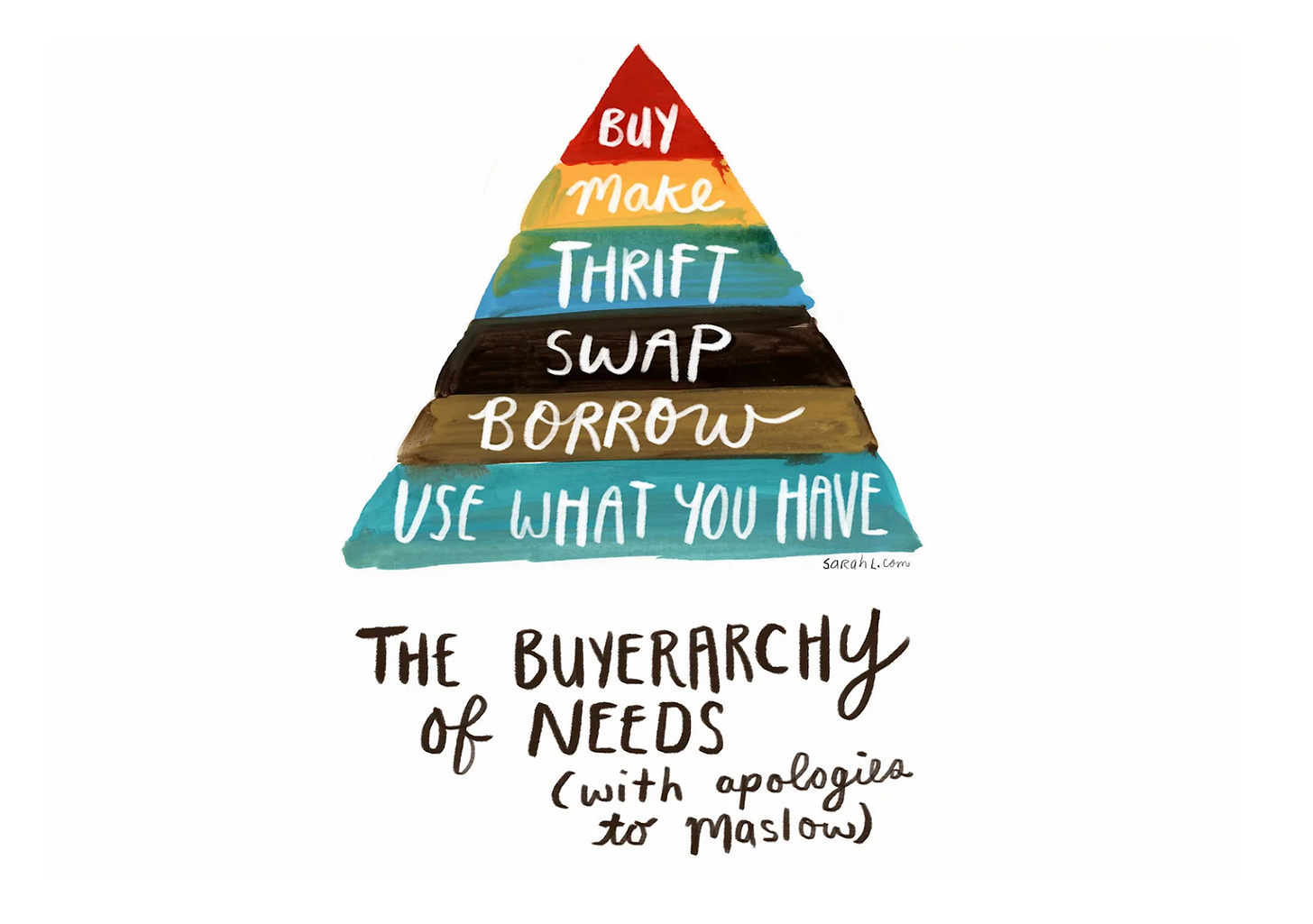 The Buyerarchy of Needs by Sarah Lazarovic
---
It's possible to live freer. What's good for your wallet will be good for the planet, too.
Tell me about what's changed in your shopping habits since lockdown. Just hit reply on this email. I always love hearing from you.
And I'm so happy to welcome journalist Ishani Nath to this newsletter (thank you for editing and welcome to ATEOD, Ishani!).
Thank you for reading,
Hannah
Further Reading:
[1] What COVID-19 can teach us about climate change, World Economic Forum
[2] We are all plastic people now, in ways we can't see — and can no longer ignore, Globe and Mail
[3] Stress Test, a personal finance podcast from the Globe and Mail for Gen Z and millennials
[4] Financial Instability Is A Mental Health Crisis, Tahirah Alexander Green, Medium
[5] Feeling financially stressed? Here's what you need to do to get over it, Globe and Mail
[6] Money Moves, Conversations About Investing, with Melissa Leong, Globe Content Studio and RBC
[7] Minimum Viable Planet, Sarah Lazarovic
What else I'm reading this week:
Invasion of the Ticks, The Walrus
Black journalist who witnessed N-word used in Fifth Estate meeting calls for broader change at CBC, CBC
---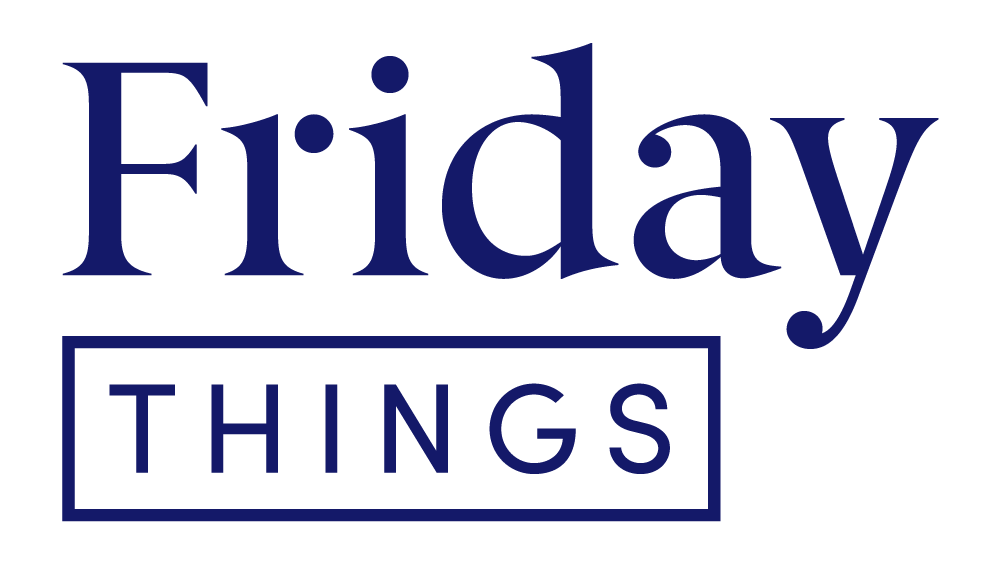 Subscribe to Friday Things, a weekly newsletter that breaks down the biggest pop culture stories—and why they matter. Sign up at fridaythings.com/subscribe.
---
Psst, have you heard about this residency? Apply or forward to someone who should!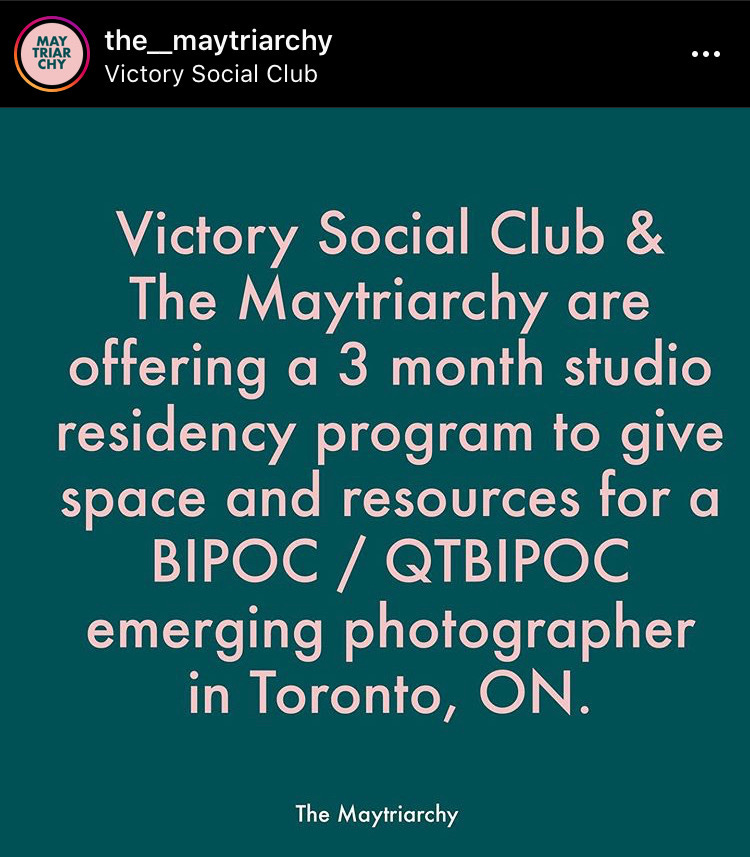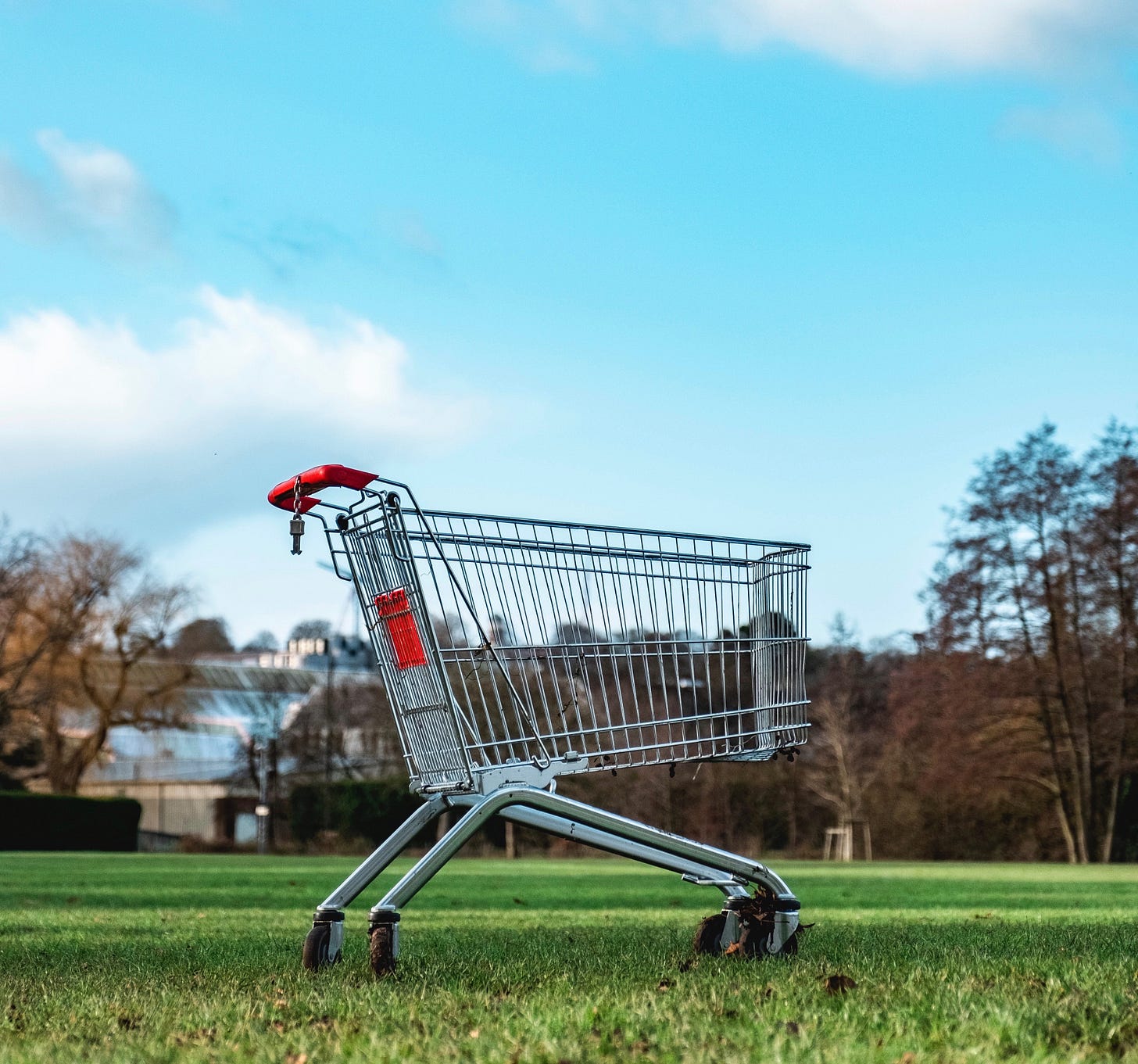 Credit: Alfred Kenneally, Unsplash