Welcome to At The End Of the Day, a newsletter that aims to boil down a paralyzing amount of news to information that helps you make decisions in life.
What matters most to you?
Right now, I care that I'm in a house stocked with kale but no cake. And we only have the absolute dregs of a liquor supply left (soju-ouzo-bomb, anyone?).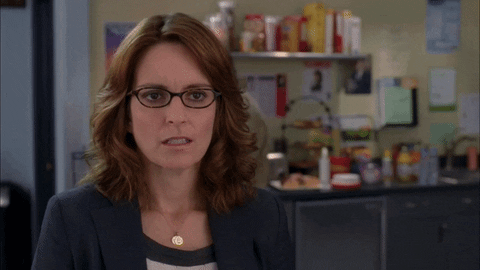 ---
When it comes to what really matters to me (besides cake), I've been creating a list, as an exercise of mapping out what I'll write as I grow this newsletter.
I care about creating a news perspective that puts people first – relationships, community, caring for ourselves and others, social fairness and the greater good.
I never meant to start a coronavirus newsletter. The larger goal was to grow a community, one that supports me as a journalist, and supports you, as a reader.
When COVID-life became a thing, four weeks ago, I mentioned the fury I felt, as I worried about the social inequities that keep people vulnerable. Retreating into my home, I was so hyper-aware of all the privileges that allowed me to do so.
It's a tall order to acknowledge complicated, broken systems while trying to write a newsletter that is empowering rather than paralyzing. I'm thinking about it a lot. I think it's possible.
COVID is reminding us that we are all connected. Look how desperately we're trying to remain separate from one another, yet the coronavirus keeps at it, showing up like invisible ink, drawing lines to show how we all touch each other's lives.
The personal support worker who needs to work multiple jobs to make ends meet (more on this below) is looking after your grandmother who is eating food grown by migrant workers, who are allowed to fly into Canada to do this essential work but don't have pathways to citizenship under our current system.
It's hard to acknowledge those things and find clarity. What can one person do?
One inspiration for me is the coronavirus itself. It's a tiny virus that has toppled entire systems. How can we use that Big Virus Energy to take down outdated ways in which we've organized our world?
14 days won't be enough to fix this
Today, Ontario Premier Doug Ford announced a 14-day emergency order that would require personal support workers to stop working in multiple locations.
This is an attempt to fix what he'd previously described as "wildfire" spread of COVID-19 in long-term care facilities. It was reported this week that nearly half of all COVID-19 deaths in Canada are linked to outbreaks in long-term care homes. Residents in these homes are elderly or need high levels of care, they're physically vulnerable people.
Workers in these homes are also vulnerable. Personal support workers are paid poorly and juggle multiple jobs in various locations when full-time positions don't exist. Data suggests they are primarily older women with higher proportions of visible minority and immigrant status than the general population. They are working the frontline and caring for society's grandmothers, grandfathers and people with disabilities, all while fearing the virus themselves.
Participation House, a home for adults with developmental and physical disabilities in Markham, Ontario, is a devastating example of what can happen. Almost every resident, 37 out of 42, has contracted COVID-19, resulting in one death. Among staff, there are 12 COVID cases. [1]
There were media reports that workers walked off the job last week, leaving a critical shortage of staff.
What are the systems that keep these groups of people vulnerable?
There won't be one easy answer. But here's an example of weaknesses in the system. The CBC reported today on inspections of long-term care homes.
In 2015, most long-term homes were given comprehensive, annual inspections. Same with 2016 and 2017. In 2018, the number dropped to just over half and by last year, only nine out of 626 homes in Ontario received these inspections (thank you CBC, for doing this work). [2]
The coronavirus isn't smarter than us. But it can exploit weaknesses in our systems.
TLDR
vulnerable people in long-term care facilities include residents and workers who are poorly paid and can't get full-time work

in 2019, the Ontario government had all but stopped pro-active, comprehensive inspections of long-term care homes, only inspecting when there was a complaint
Sooo…cake can fix some things
I was having a friendly chat with someone I know professionally, labour organizer Mohammed Hashim. (To learn more about him, read this incredible, "peel back the curtain" story by my friend, Globe and Mail reporter Dakshana Bascaramurty, from earlier this year). [3]
I was telling Mohammed about my newsletter and my problem of wanting to address complicated social issues but not knowing how to "boil them down," so to speak. He generously let me quote him in a bit of Q&A, below.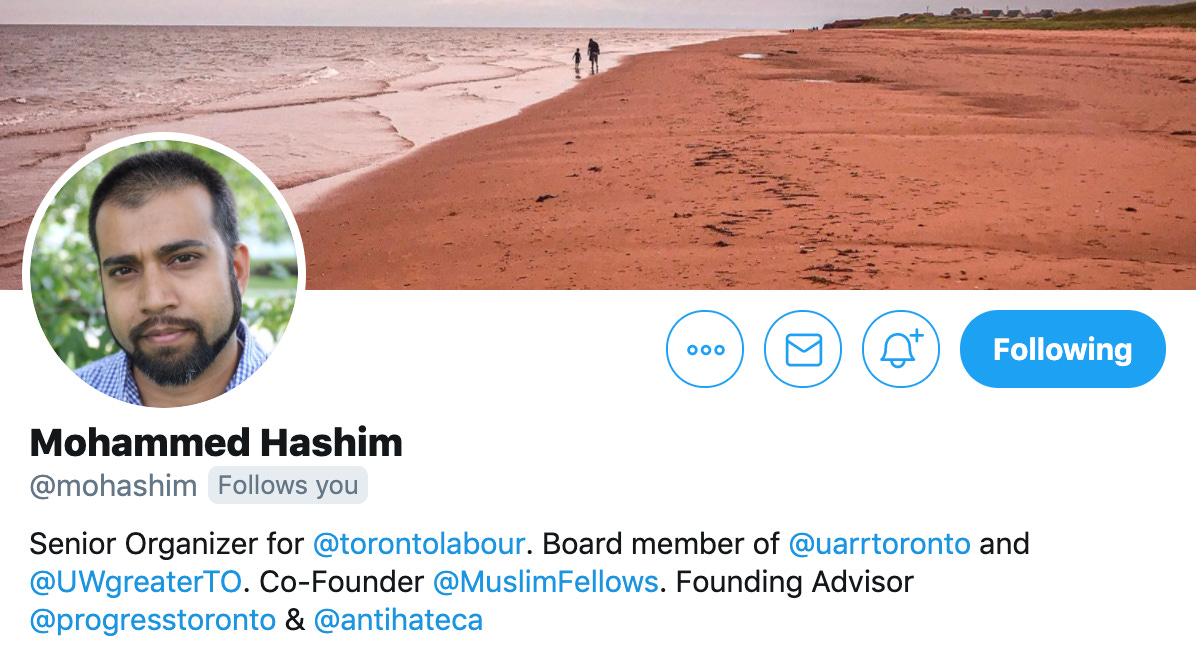 ---
ATEOD: What would you say to people who are overwhelmed by news about COVID-19?
MH: We have to see how we got here. 50 per cent of deaths from COVID have happened in long-term care facilities. The privatization of long-term care facilities that started with Mike Harris has created these gaping holes in terms of due diligence.
Privatization has been the mantra of governments in order to save money for years and maybe we want to compromise to get a cheaper price but in the long-term, we're seeing that this is actually creating death.
So I'm hoping that people start looking at things from a lens of, how is our collective responsibility playing out to each other?
Up until now, we've abdicated that responsibility to corporations but at the end of the day, 75 per cent of people's wages are going to be covered by the government when things are hitting the fan. And I'm not saying they should perpetually do so but we need to look at an economic model where it's not just about corporate, but public investments in people.
ATEOD: Are we just supposed to wait for an election? What could someone do today?
MH: They can start to depend on each other more. To be honest, ask your neighbour for sugar.
ATEOD: Why?
MH: Because your neighbour will feel better for contributing towards you. You will feel a debt towards them. A couple of weeks later, you'll have made some banana bread and you'll pop over and drop some off. And that person will be like, Oh man, that's really kind, let's do something similar.
So ask for sugar, because the beneficiary of generosity is the person who is giving as well. It builds people's sense of social solidarity as a whole.
Hannah -- if you did that for three of your neighbours and all of a sudden, you got half a loaf of bread, and a banana bread and you got scones, tell me you wouldn't be like -- you're giggling about it already! Right?
TLDR
he never said the word but I'll say it — basically, socialism
---
And yes, I was giggling because it's true, I already told you — I need more cake.
Mohammed is just a genuinely enjoyable person to chat with and I appreciate his ability to give us one directive, a doable thing. I asked for it, he delivered.
He's right. I've been feeling this community-building spirit lately. While I look ahead into the long, unknowable horizon, it's one thing that gives me hope.
If you liked what you read, please forward this to a friend. And if you have ten minutes, I'm doing a survey to help me develop this newsletter. (I'm always going to be asking you for this, lol — do it now or do it later, I will always want to know what you think!)
Take care and thank you for reading,
Hannah
[1] https://www.cp24.com/news/resident-at-markham-facility-for-vulnerable-adults-dies-after-contracting-covid-19-1.4897322
[2] https://www.cbc.ca/news/canada/seniors-homes-inspections-1.5532585
[3] https://www.theglobeandmail.com/canada/article-hi-my-name-is-mohammed-im-here-to-help-you-meet-muslim-canadians/